Implantable infusion pump for constant long-term intrathecal medication
Chronic pain and spasticity patients usually have a long, often even decades-long history of suffering.
The pain is like an unbearable burden on life and becomes a never-ending burden for those affected.
Therapies and tablets are often no longer sufficient here.
An implantable infusion pump could be a way out of the impasse.
The IP 2000V is an implantable infusion pump for constant intrathecal long-term medication
With the IP 2000V, medication is administered constantly over time by means of a constant flow rate. The daily dose is determined solely by the concentration of the drug when it is filled.
The drug effect is many times higher than when taking tablets.
Our field service will be happy to inform you about the individual flow rate and size options.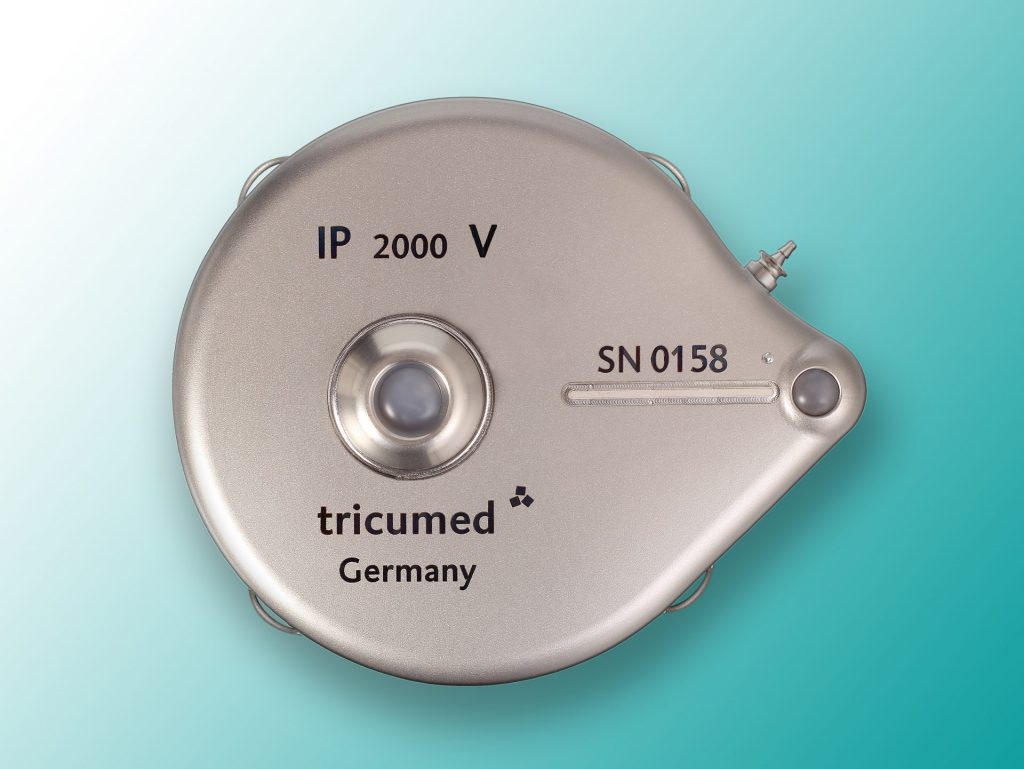 * with an average of 25 professional punctures per year